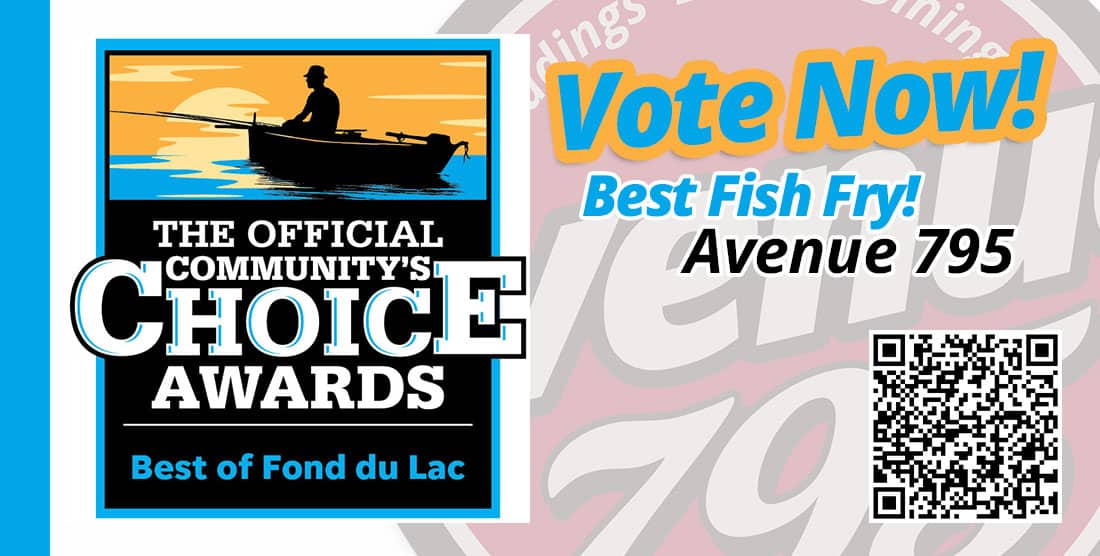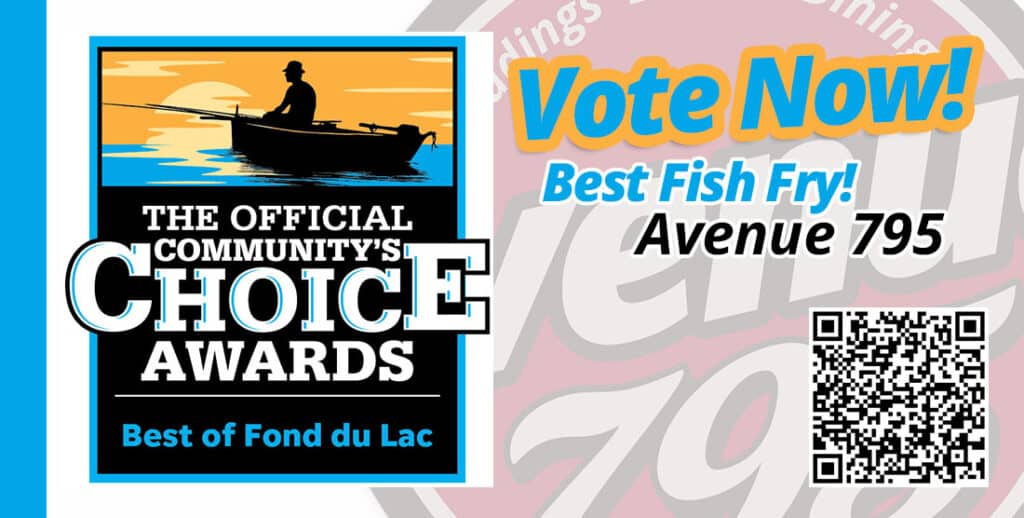 Avenue 795 appreciates your consideration for the Best of Fond du Lac contest. Vote in the Best of Fond du lac 2023 contest put on by the FdL Reporter.
We are thrilled to announce that Avenue 795 has been nominated for the Best Fish Fry and Best Fried Chicken in the Best of Fond du Lac contest! Our team has worked tirelessly to create a mouth-watering fish fry experience that is sure to satisfy your cravings. From crispy and golden fried chicken and fish to flaky baked options, we offer a variety of delicious seafood dishes that are made with only the freshest ingredients.
We believe that our commitment to quality, flavor, and customer service sets us apart from the rest. We take pride in our fish fry and the feedback we receive from our loyal customers. But, we can't win this award without your help!
We kindly ask that you take a moment to vote for Avenue 795 as the Best Fish Fry in Fond du Lac. Your support would mean the world to us and would help us continue to serve the community with excellence. Thank you for considering us and for your ongoing support.
Thanks for your consideration and please,
Vote Avenue 795:
Be sure to vote for us for both Best Fish Fry and Best Fried Chicken!
Sorry, we couldn't find any posts. Please try a different search.