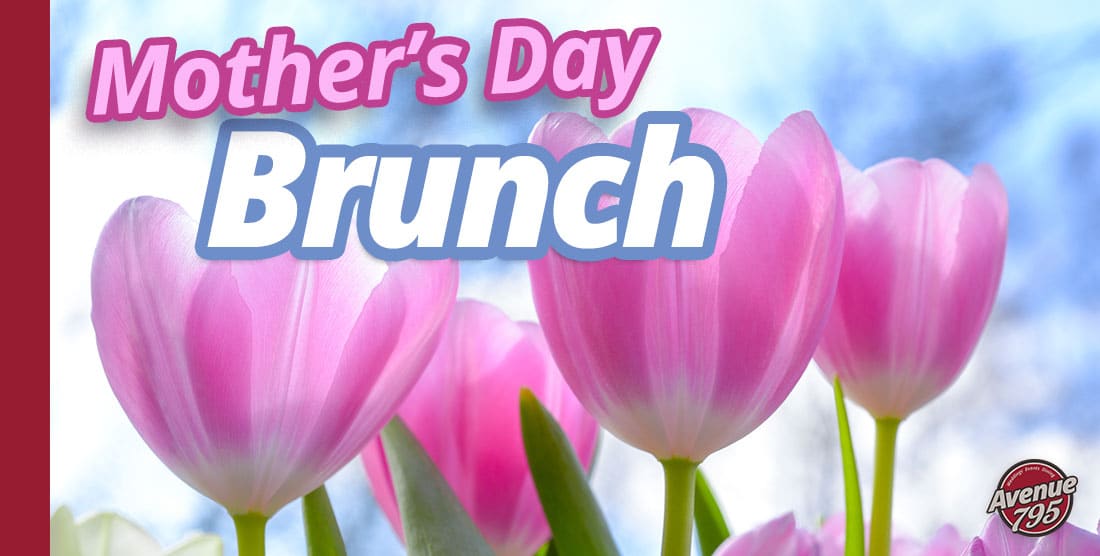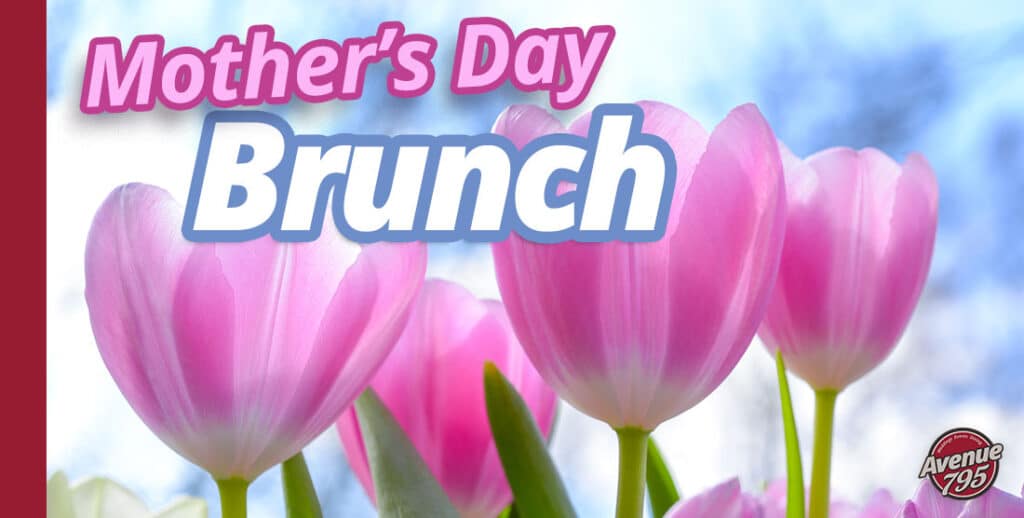 Looking for Mother's Day brunch ideas?
Come celebrate Mother's Day with us at Avenue 795 in Fond du Lac, WI on May 14th. Our staff is excited to prepare a delicious brunch spread that features classic breakfast favorites, including fluffy scrambled and Western-style eggs, crispy bacon, and juicy sausage. Indulge in our comforting biscuits and gravy that will warm your heart.
Where: Avenue 795, 795 Fond du Lac Avenue, Fond du Lac
Date: May 14th, 2023
Time: 11:00 AM – 2:00 PM
Cost: $20 Adults – $8 Children 6-12 –  Under 6 Free
Reservations required.
But that's not all! We will also have an assortment of mouth-watering dishes to choose from, including savory Potatoes O'Brien, Chef Carved Roast Sirloin, and a delectable Stuffed Salmon with Hollandaise sauce. Crispy Baked Chicken and Sage Dressing are also on the menu. Enjoy our Whipped Potatoes and Gravy that will leave you wanting more, and our Buttered Green Beans and California Blend Vegetables will round out the meal. To finish off the feast, we'll have an array of delightful desserts to choose from.
Make this Mother's Day special and treat your mom to a delicious brunch at Avenue 795. We look forward to seeing you there!
Mother's Day Brunch Menu
Scrambled and Western Style Eggs
Bacon and Sausage
Biscuits and Gravy
Potatoes O'Brien
Chef Carved Roast Sirloin
Stuffed Salmon w/ Hollandaise
Crispy Baked Chicken
Sage Dressing
Whipped Potatoes and Gravy
Buttered Green Beans
California Blend Vegetables
We're also having a Full Salad Bar & Assorted Desserts!
Enjoy Mother's Day Brunch with Avenue 795…
RSVP Now: (920) 921-1290
Other Fond du Lac Dinner Events
To view our Friday Fish Fry click here.
To view our Sunday Brunch click here.
To view the Mass times for Mother's Day at Holy Family click here.
FAQs
Q: What do you have for Sunday brunch?
A: View our Sunday Brunch page –  click here.
Q: Why is Mother's Day brunch a thing?
A: Mother's Day brunch is popular at Avenue 795 because it allows families to share a special meal in honor of their mother or mother figure, show appreciation, and spend time together.
Q: What are good Mothers Day meals?
A: Stop in for Mother's Day Bruch at Avenue 795 and find out 🙂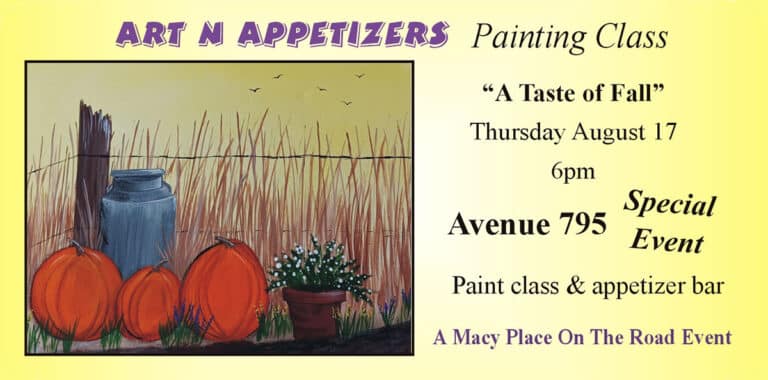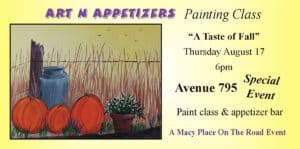 Hello all you budding artists and food lovers out there! We're incredibly excited to announce that Macy Place On The Road will be hosting the fantastic 'Art N Appetizers: Painting Class' on August 17, 2023! Mark your calendars and be ready for one of the most exciting "August events". Where: Avenue 795, 795 Fond du…