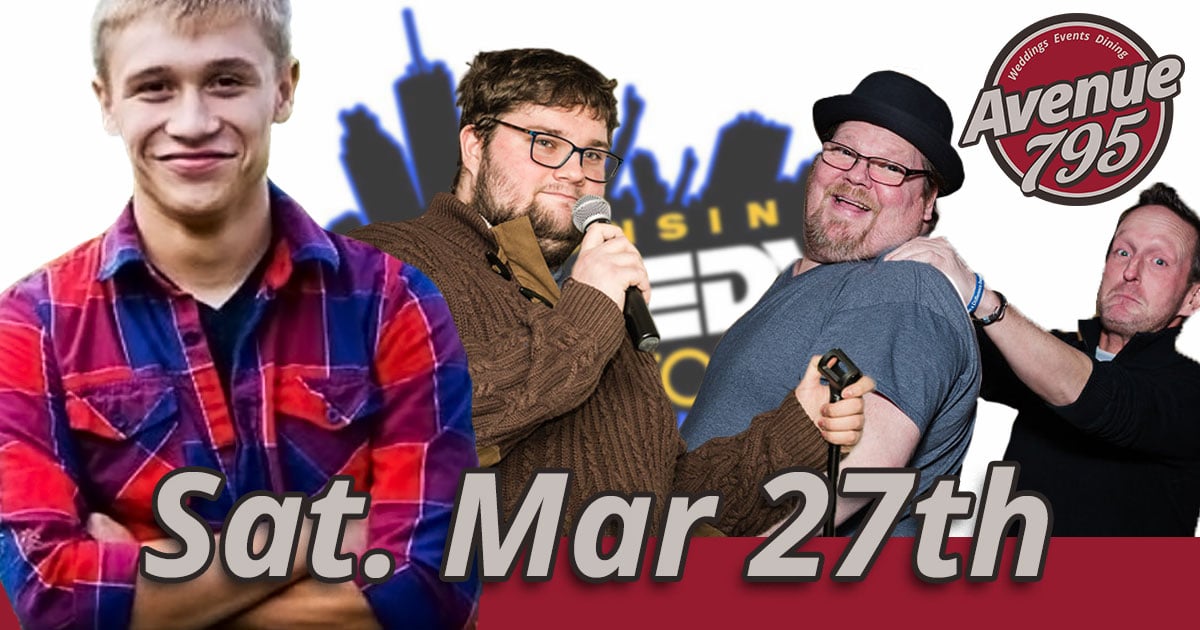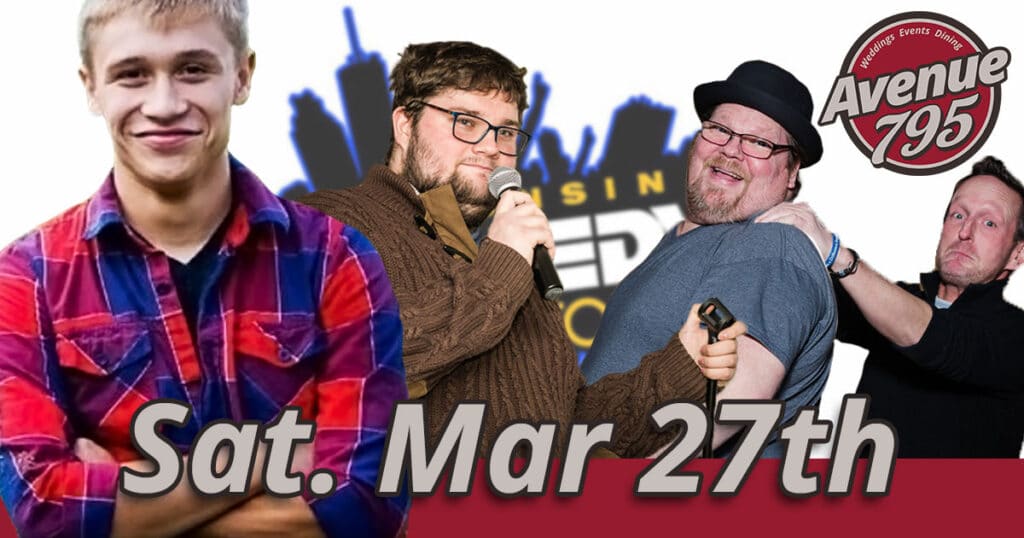 Wisconsin Comedy Tour – This Event Has Ended
— This Event Has Ended —
Comedy Tour Event Details
When: March 27th at 7pm
Where: Avenue 795: 795 Fond du Lac Avenue, Fond du Lac, WI 54935
Price: $15.00 (advance), $20.00 (door), $30.00 VIP option
Comedians:
---
Avenue 795 is very thankful for the patrons who attended the Wisconsin Comedy Tour on February 13th. Thank you so much for attending the show. Due to the popularity of this event, we have invited the Wisconsin Comedy Tour back on March 27th!
Ticket prices and specials will be the same as the last show. If you do not want to miss this event, Click here to purchase tickets
Tables are socially distanced and a mask is required for admission.
PRICE: $15.00 advance sales, $20.00 at the door and VIP option $30.00 includes 1 drink and appetizer or 2 drinks. Show starts at 7:00pm and our doors open at 6:00pm. You can purchase tickets at the Avenue during our Carry Out Wednesday's or during Friday Fish Fry. Tickets will sell out quickly, again, so please stop in on Wednesdays or Friday.
You can also purchase tickets at Mad Hatteur Music before February 10th to ensure your seat!
Dinner and Drink Specials
Appetizers 
Sweet Potato Fries $6.75
Potato Skins with Ranch Dressing – $6.75
Fried Onion Rings – $7.50
Fried Cheese Curds – $8.50
Combo of Above Items $8.50
 Sandwiches
Hamburger $10.25   Add Cheese $.50   Add Bacon $1.00
Grilled Chicken Sandwich $11.25
Prime Rib Sandwich Au Jus $12.50
Fried Lake Perch Sandwich $12.75
 All Sandwiches Served With French Fries, Cole Slaw and Garnish
 Prices do not include 5.5% sales tax
Kitchen will be serving until 8pm
(Staff will issue only one check per table for food and beverages)
Please pay the waitstaff.
Tall Drink Specials
Tall Drink Specials
Improv Slammer  $7.00
Southern Comfort, Amaretto, Sloe Gin, Orange Juice
Sangria Chuckler 795  $6.00
Brandy, Lambrusco Wine, Lemonade
Long Island Heckler  $7.00
Vodka, Rum, Tequila, Gin, Lime Juice, Cola
The Gut Buster  $7.00
Gin, Vodka, Lime Juice, Ginger Beer
Unknown Comic $7.00
Pineapple Rum, Coconut Rum, Cranberry and Pineapple 
Hysterical Russian $7.00
Blended Caramel Vodka, Baileys, Kahlua, Cream 
Stand Up Margarita $7.00
Blended or on the Rocks Tequila, Tequila, Triple Sec, Mix
Please pay your waitstaff
This event is a great opportunity to sample our delicious menu offerings for your future, special event, while enjoying stand-up comedy.
We will let you know when all the 🎫's are sold out!
Remember, the Avenue is taking extraordinary precautions to keep you safe, like plastic wrapped silverware and paper menus, plus a Staff mask requirement. We are very excited to host and serve you during this Special Event!
More on Brook Whitehead (Comedian)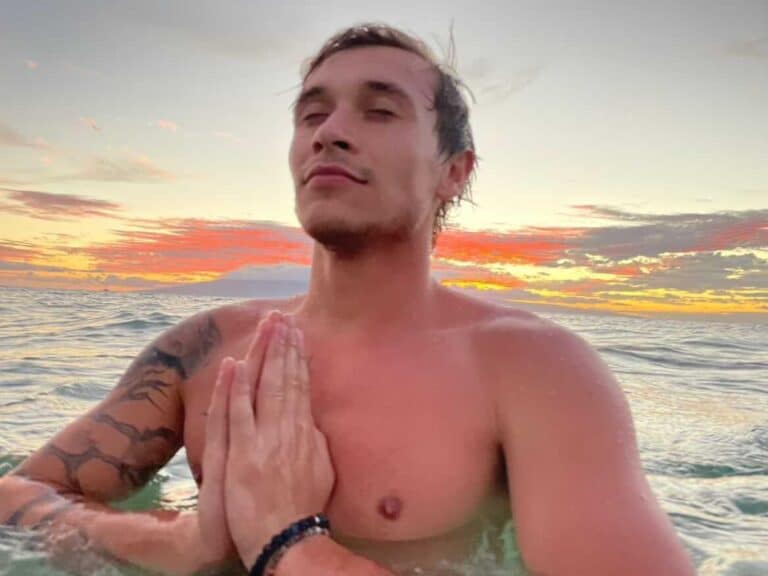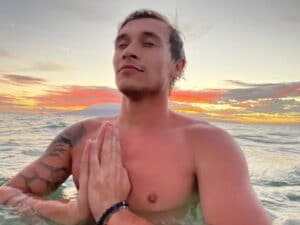 Brook Whitehead has been a show producer and performer at Madison Comedy week the last 2 years. He has performed at bars and comedy clubs all over the Midwest. Recently he completed the Impossible whopper challenge where he ate 7 impossible whoppers in one sitting which can be seen on YouTube, and the 100 McNugget 100 sauces challenge where he ate 100 chicken McNuggets in 100 different sauce.
Brook Whitehead doing the "Impossible Whopper Challenge" video: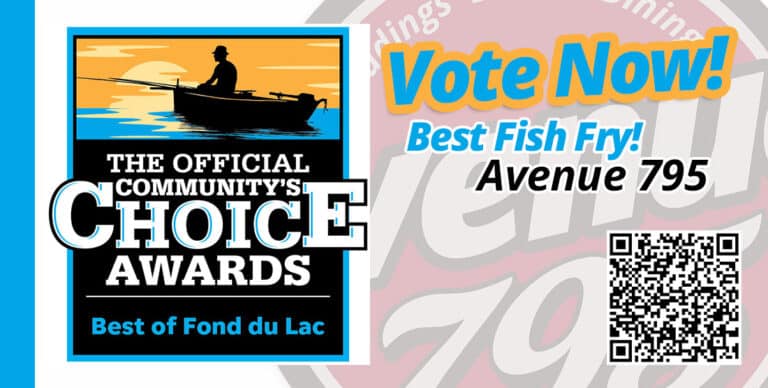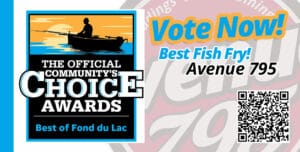 Avenue 795 appreciates your consideration for the Best of Fond du Lac contest. Vote in the Best of Fond du lac 2023 contest put on by the FdL Reporter. We are thrilled to announce that Avenue 795 has been nominated for the Best Fish Fry and Best Fried Chicken in the Best of Fond du Lac…