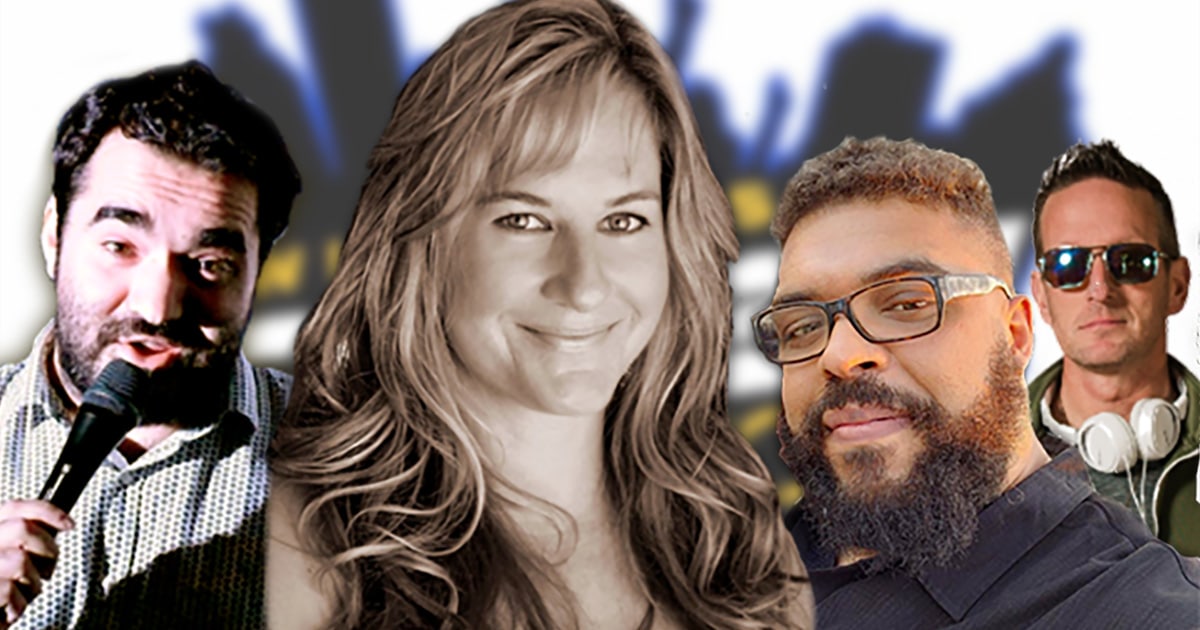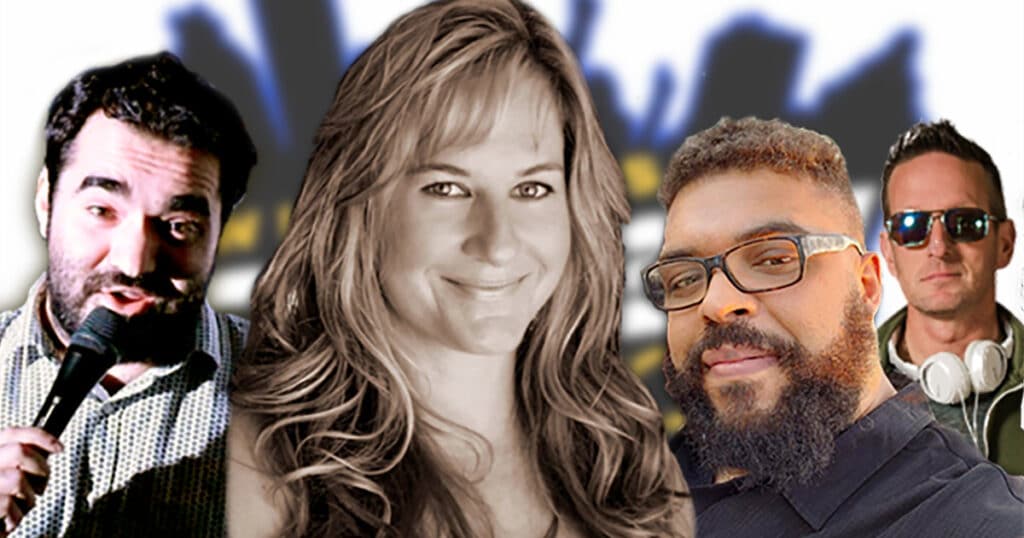 Wisconsin Comedy Tour Returns!
Avenue 795 is very thankful for the patrons who attended the Wisconsin Comedy Tour on December 12th. Thank you patronizing Avenue 795 and supporting us during these tough times!
Because the show was ALMOST sold out, the Avenue has decided to invite the Tour back on January 23rd at 7pm. Ticket prices and specials will be the same as the last show. If you do not want to miss this event, Click here to purchase tickets 
Tables are socially distanced and a mask is required for admission.
PRICE: $15.00 advance sales, $20.00 at the door and VIP option $30.00 includes 1 drink and appetizer or 2 drinks. Show starts at 7:00pm and our doors open at 6:00pm. You can purchase tickets at the Avenue during our Carry Out Wednesday's or during Friday Fish Fry. Tickets will sell out quickly, again, so please stop in on Wednesdays or Friday.
You can also purchase tickets at Mad Hatteur Music before January 21st to ensure your seat!
Comedy Tour Event Details
When: January 23rd at 7pm
Where: Avenue 795 – 795 Fond du Lac Avenue, Fond du Lac, WI 54935
Comedians: Jack Haessley, Alex Morris, DJ Steven B & Headliner: Tracy Schroeder
Dinner and Drink Specials
Appetizers 
Potato Skins with Ranch Dressing – $6.75
Fried Onion Rings – $7.50
Fried Cheese Curds – $7.50
 Sandwiches
 Hamburger $10.25   Add Cheese $.50   Add Bacon $1.00
Grilled Chicken Sandwich $11.25
French Dip Au Jus $12.50
Fried Lake Perch Sandwich $12.75
All Sandwiches Served With French Fries, Cole Slaw and Garnish
Prices do not include 5.5% sales tax
(Staff will issue only one check per table for food and beverages)
Please pay the waitstaff.
Tall Drink Specials
Alabama Slammer  $7.00
Southern Comfort, Amaretto, Sloe Gin, Orange Juice
Sangria 795  $6.00
Brandy, Lambrusco Wine, Lemonade
Avenue Long Island Tea  $7.00
Vodka, Rum, Tequila, Gin, Lime Juice, Cola
Melon Coconut Cream Delight  $7.00
Coconut Rum, Melon Liquor, Cream, White Soda
Summer Breeze $7.00
Pineapple Rum, Coconut Rum, Cranberry and Pineapple
Caramel White Russian $7.00
Caramel Vodka, Baileys, Kahlua, Cream
Rocks Margarita $7.00
Tequila, Tequila, Triple Sec, Mix, on the rocks
(Staff will issue 1 check per table)
This event is a great opportunity to sample our delicious menu offerings for your future, special event, while enjoying stand-up comedy.
We will let you know when all the 🎫's are sold out!
Remember, the Avenue is taking extraordinary precautions to keep you safe, like plastic wrapped silverware and paper menus, plus a Staff mask requirement. We are very excited to host and serve you during this Special Event!
Comedians
Headliner: Tracy Schroeder
Tracy Schroeder who's been featured on Nickelodeon's Nick Mom. Schroeder has been doing comedy for over 15 years and said she can't imagine doing anything else because, frankly, she has no other skills and lacks motivation to get a real job. She is a very witty comic who touches on all subjects from marriage, kids, to everyday life. She is not your run of the mill female comic. All demographic audiences have enjoyed her HILLARIOUS take on life. She's funny, just ask her!
Jack Haessley
Alex Morris
DJ Steven B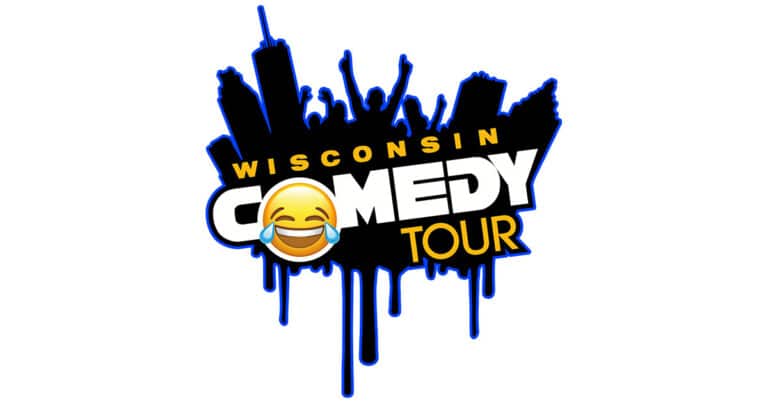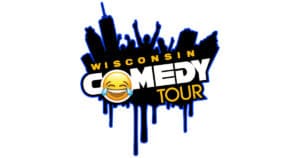 Avenue 795 will be hosting the Wisconsin Comedy Tour on Saturday, December 12th to brighten your spirits (and serve you stiff spirits during the event!). We are ONLY selling 100 tickets! Tables socially distanced and a mask is required for admission. PRICE: $15.00 advance sales, $20.00 at the door, VIP $30.00 includes 1 drink and…