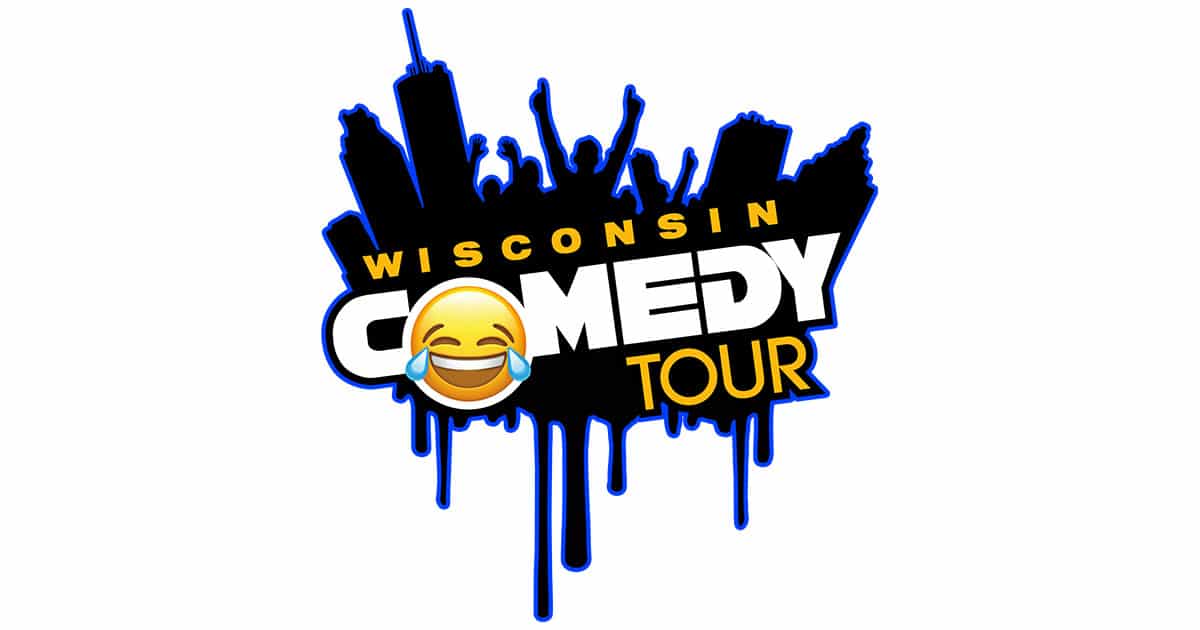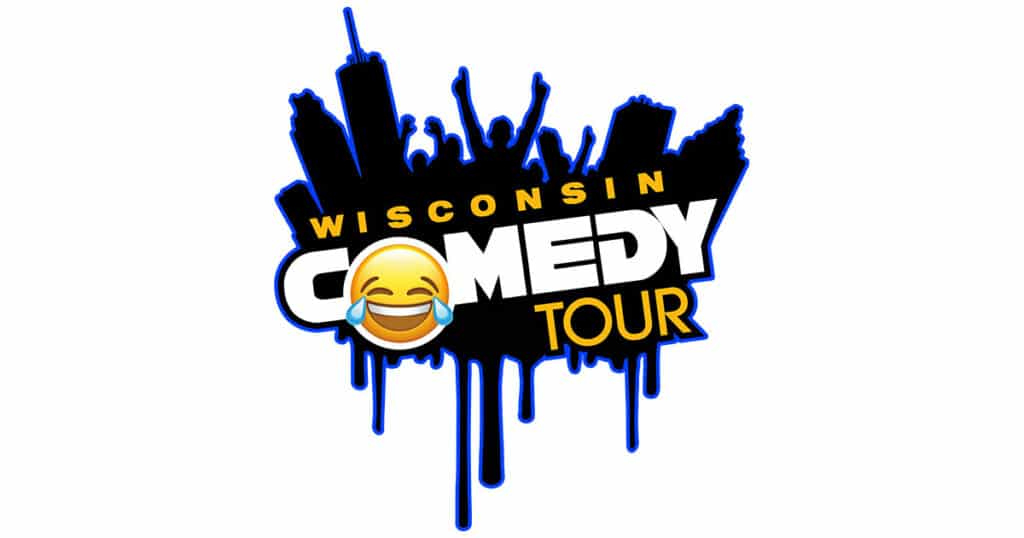 Avenue 795 will be hosting the Wisconsin Comedy Tour on Saturday, December 12th to brighten your spirits (and serve you stiff spirits during the event!). We are ONLY selling 100 tickets! Tables socially distanced and a mask is required for admission.
PRICE: $15.00 advance sales, $20.00 at the door, VIP $30.00 includes 1 drink and appetizer or 2 drinks. Show starts at 7:00pm and our doors open at 6:00pm. You can purchase tickets at the Avenue during our Carry Out Wednesday or Friday Fish Fry, or purchase online by clicking the pics. Tickets will sell out quickly, so please stop in on Wednesdays or Friday.
You can also purchase tickets at Mad Hatteur Music before December 12th to ensure your seat!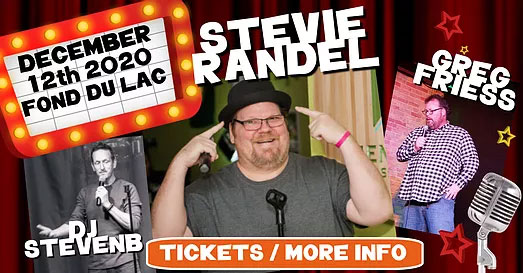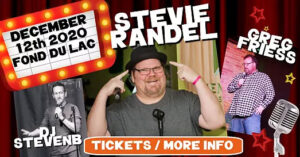 This event is a great opportunity to sample our delicious menu offerings for your future, special event while enjoying stand-up comedy from:
Greg Friess of Fond du Lac
DJ Steven B
Stevie Randle
We will let you know when all the 🎫's are sold out!
Remember, the Avenue is taking extraordinary precautions to keep you safe, like plastic wrapped silverware and paper menus, plus a Staff mask requirement. We are super excited to host and serve you during this Special Event!
---
Click here for advanced ticket purchases
---
Comedy Tour Menu & Specials
Appetizers
Potato Skins with Ranch Dressing – $6.75
Fried Onion Rings – $7.50
Fried Cheese Curds – $7.50
Sandwiches
Hamburger $10.25 Add Cheese $.50 Add Bacon $1.00
Grilled Chicken Sandwich $11.25
French Dip Au Jus $12.50
Fried Lake Perch Sandwich $12.75
All Sandwiches Served With French Fries, Cole Slaw and Garnish
Prices do not include 5.5% sales tax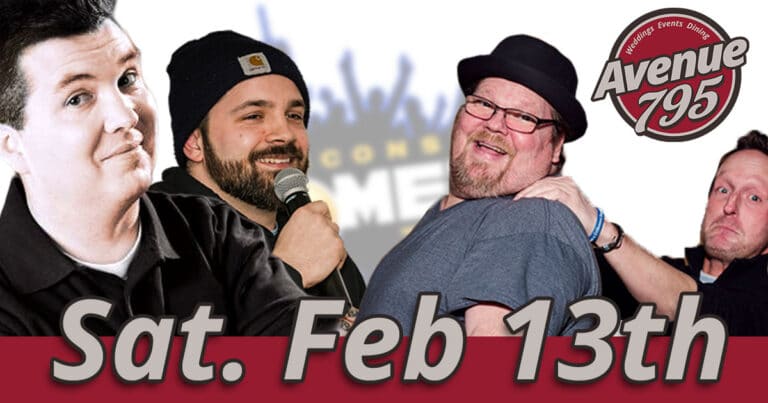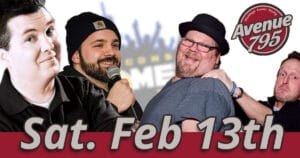 Avenue 795 is very thankful for the patrons who attended the Wisconsin Comedy Tour on February 13th. Thank you so much for attending the show. Due to the popularity of this event, we have invited the Wisconsin Comedy Tour back on March 27th! Ticket prices and specials will be the same as the last show.…