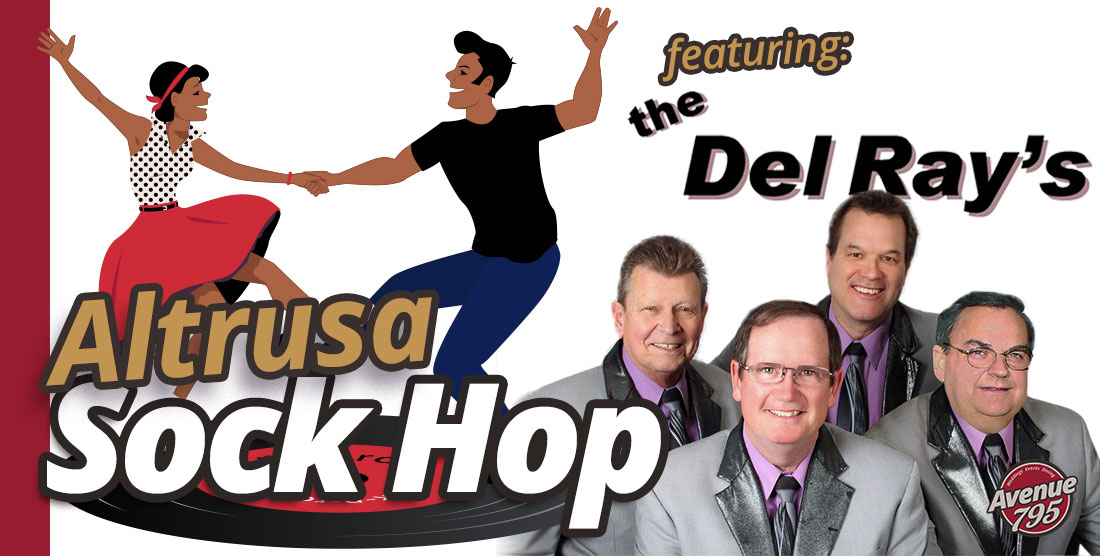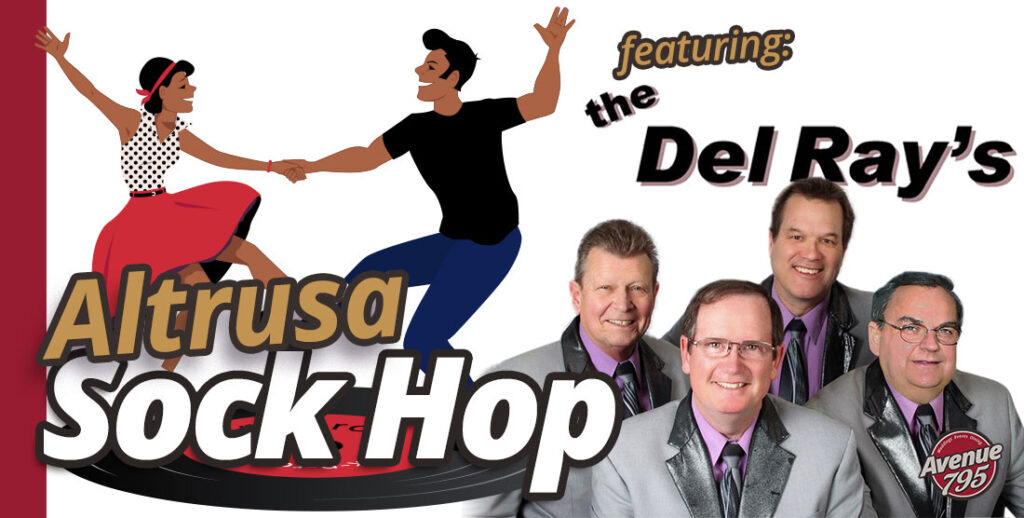 This event has ended.
Event Details
When: Saturday, November 11, 2023
Time: 6PM – 10PM
Where: Avenue 795: 795 Fond du Lac Avenue, Fond du Lac, WI 54935
Cost: $10 (12 & under Free with adult)
Advance tickets: Mad Hatteur Mike's Music Altrusa Members
Veterans – Half Price Admission
Cash and bucket raffle
Unleashing Nostalgia: The Altrusa Sock Hop
Brace yourself for an unprecedented blend of retro allure and modern splendor at the 2023 Altrusa Sock Hop, a hallmark in Fond du Lac Events, scheduled for November 11th at Avenue 795. With the legendary Del Rays spinning the tunes, every guest will be whisked away on a melodious journey to a golden past. This immersive experience, intricately woven with rhythms of yesteryears, promises an unforgettable escapade in the heart of Fond du Lac.
Embrace the Joy of Giving
The Altrusa Sock Hop is more than a musical extravaganza; it's a beacon of compassion and solidarity. Join us in a celebration where each dance and raffle ticket is a pledge to making a difference. We are diligently collecting socks for a notable local charity, weaving acts of kindness into the fabric of our festivity. As one of the Things to do in Fond du Lac Wisconsin, this event exemplifies the seamless blend of entertainment and philanthropy.
Community Empowerment: Beyond the Dance Floor
Altrusa Fond du Lac is not just hosting a night of dance and melody but spearheading a movement of community enrichment. The proceeds from the event are instrumental in helping local non-profits, including Fond du Lac Literacy and Family Resource Center. Altrusa also gives out 4 scholarships. At the Sock Hop, every step, smile, and contribution amplifies our collective efforts in Giving to Charity and nurturing our beloved community.
Sorry, we couldn't find any posts. Please try a different search.