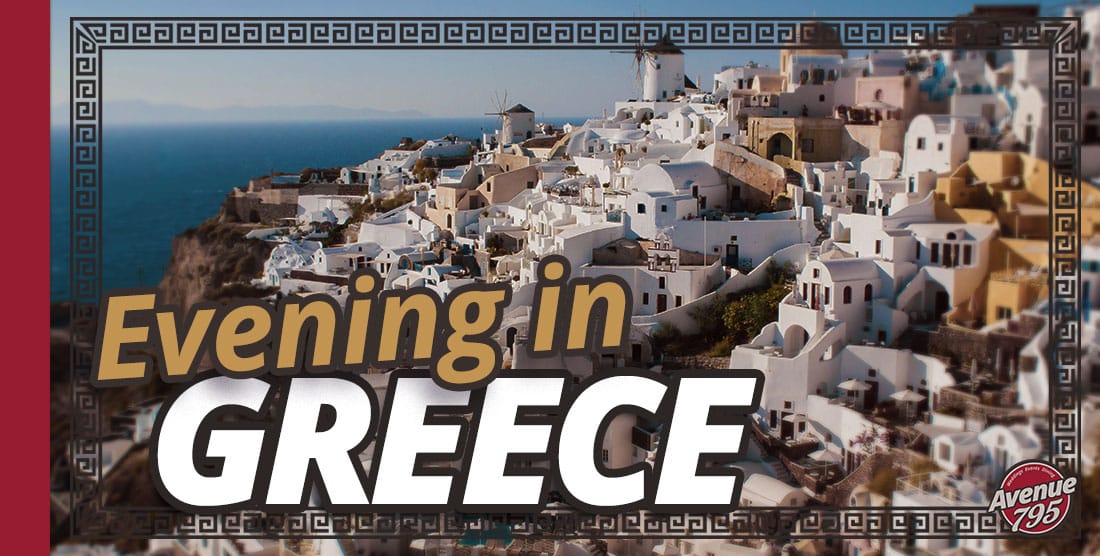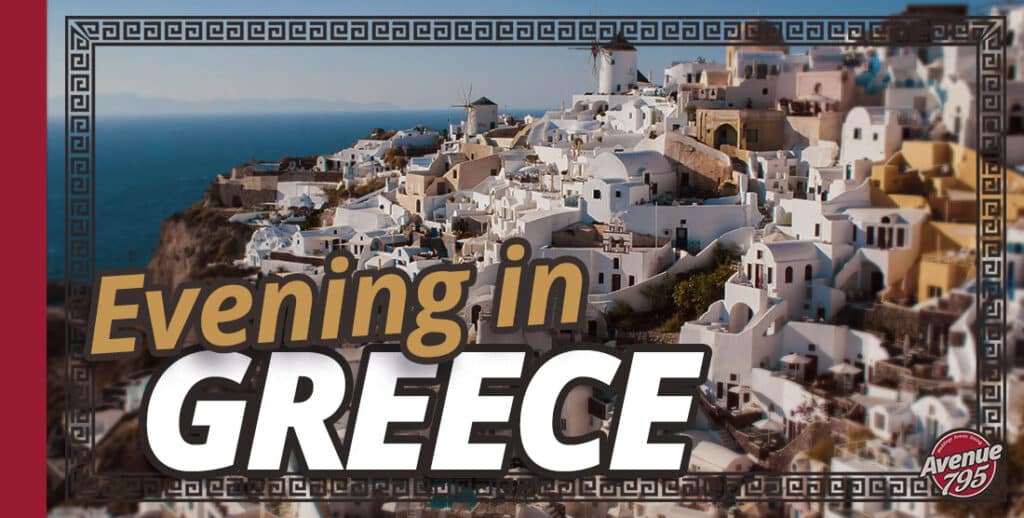 Greek Dinner "Evening In Greece"
This event has ended.
Event Details
When: Saturday, October 21,2023
Where: Avenue 795: 795 Fond du Lac Avenue, Fond du Lac, WI 54935
Cost: Adults $65, Under 12 years old $30
Menu Choices
Dinner will include:
Grecian Hors D'Oeuvres, Entrée, Sides, Greek Sweets, Coffee and Wine
A. Baked Greek-Style Lemon Oregano Half Chicken
B. Sirloin Steak
C. Seafood Scampi with Rice
D. Child's Plate of Hamburger with Mac n Cheese
Table Size – 8 places
To RSVP, make your reservation today at [email protected]
Invitation to "Evening In Greece"
Holy Trinity Greek Orthodox Church warmly invites you to our Greek Dinner "Evening In Greece," a highlight among Fond du Lac events. Set in the elegant Avenue 795 Banquet Hall, this event promises an unforgettable experience echoing the vibrant culture and traditions of Greece right here in Wisconsin. This is an opportunity not to be missed for those in search of unique Wisconsin events.
A Culinary Journey
Indulge in a culinary journey with our array of authentic Greek dishes, each crafted to perfection to transport your senses to the beautiful landscapes of Greece. The rich flavors and aromatic delicacies promise an unforgettable dining experience. It's a taste of Greece's renowned cuisine, renowned for both its diversity and its deliciousness.
Music and Dance
As you savor these exotic flavors, immerse yourself in the soul-stirring melodies of traditional Greek music. Every note promises to elevate the atmosphere, leading up to a night of lively and rhythmic Greek dance. Whether you're a seasoned dancer or stepping onto the dance floor for the first time, the rhythmic beats promise a captivating experience that transcends the ordinary.
Reserve Your Spot!
Seats are filling up fast, so don't delay! Make your reservation today at [email protected] or by mailing in your RSVP. Step into a world where the culture, traditions, and spirited atmosphere of Greece come alive.
Sorry, we couldn't find any posts. Please try a different search.