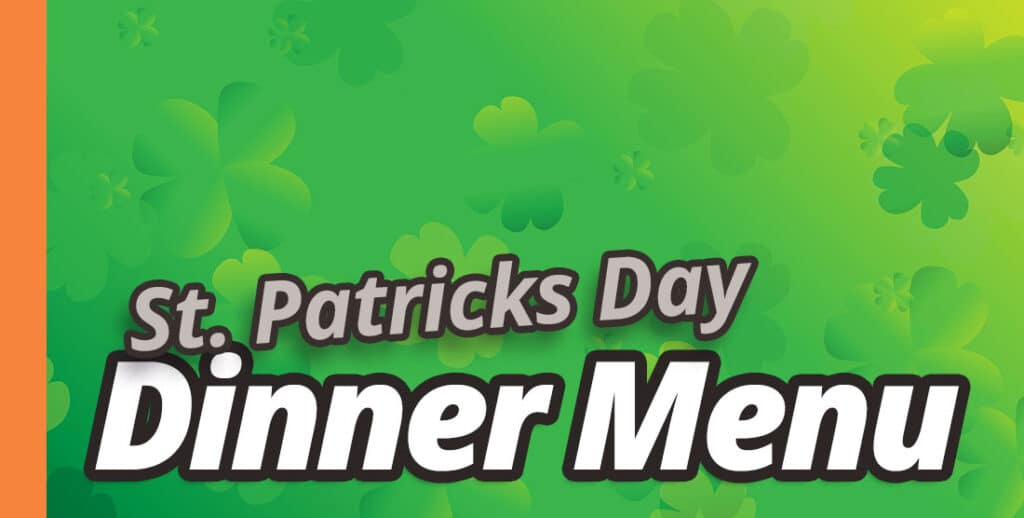 Celebrate St. Patrick's Day in a big way! Join us at Avenue 795 for a delightful St. Patrick's Day Dinner!
Where: Avenue 795, 795 Fond du Lac Avenue, Fond du Lac
When: March 11, 2023
Time: 4:30PM – 8PM
This menu will also be available for our March 17th Fish Fry!
St. Patrick's Day Dinner Menu
🍀 Traditional Corned Beef and Cabbage – $19
Slow roasted corned beef brisket served atop boiled and buttered blend of
Cabbage, Baby carrots, and Baby Red Potatoes.
🍀 Bangers and Mash – $15
Irish Bangers (Irish pork sausages) grilled and served over
Colcannon (cabbage and potatoes mashed together) Topped with caramelized onion gravy.
🍀 Proper Irish Stew – $17
Tender sirloin tips braised in Irish whiskey with onions, celery, carrots, and parsnips
in a rich gravy presented in a sour dough bread bowl.
🍀 Shepherd's Pie – $17
Seasoned blend of ground beef and pork with vegetables
in a flavorful gravy Topped with colcannon and baked.
🍀 Guinness Battered Fish and Chips – $18
Atlantic cod filets dipped in house made Guinness beer batter and deep fried
Served with French fries and tartar sauce.
All entrees include full salad bar.
At Avenue 795, we believe in celebrating the holidays with good food and good company. That's why we're inviting you to join us on St. Patrick's Day for an evening of delicious food, delightful conversation, and cheerful celebration! Our friendly staff will help you find the perfect meal. Enjoy our St. Patrick's day food specials and we'll make sure your experience is a memorable one!
---
Other Avenue 795 Dinner Events Open to the Public
Don't forget about our Friday Fish Fry and our Sunday Brunch. For our Friday Fish Fry menu and details, click here. For our Sunday Brunch menu and details, click here.
If you're interested in delving deeper into the fascinating history of St. Patrick, you won't want to miss this captivating article from Catholic Online. Discover the incredible story of this beloved saint and learn about his enduring legacy that continues to inspire millions around the world. Don't miss out on this incredible opportunity to expand your knowledge and deepen your understanding of one of the most revered figures in religious history. Click now to read more!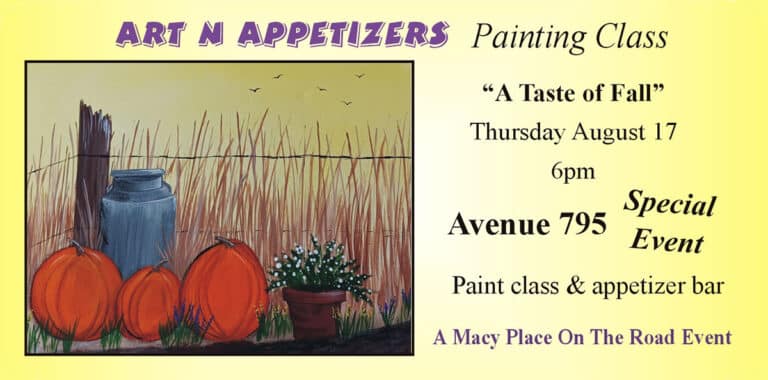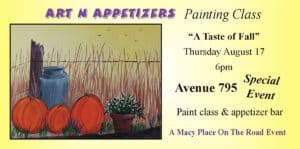 Hello all you budding artists and food lovers out there! We're incredibly excited to announce that Macy Place On The Road will be hosting the fantastic 'Art N Appetizers: Painting Class' on August 17, 2023! Mark your calendars and be ready for one of the most exciting "August events". Where: Avenue 795, 795 Fond du…