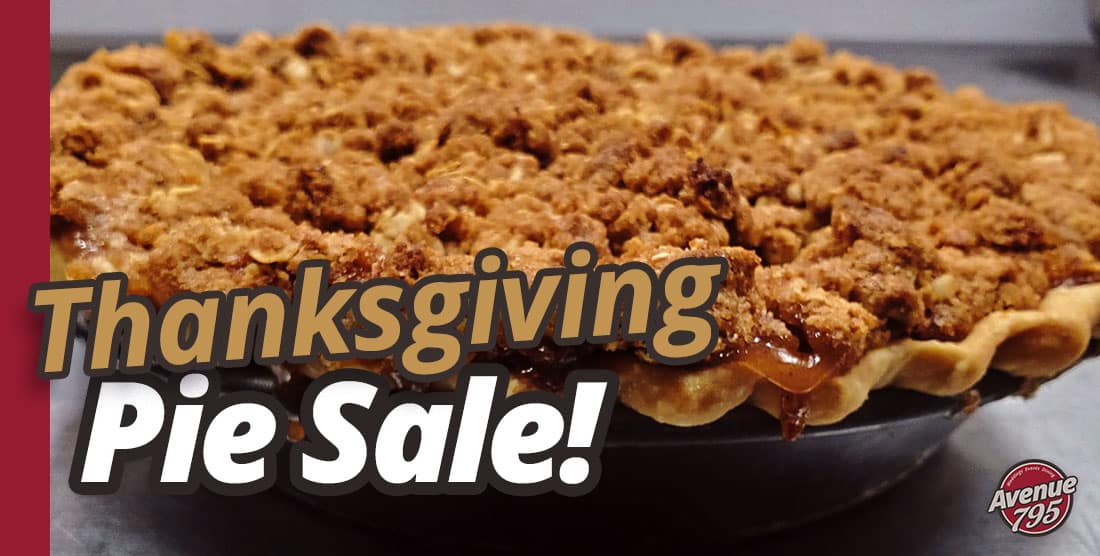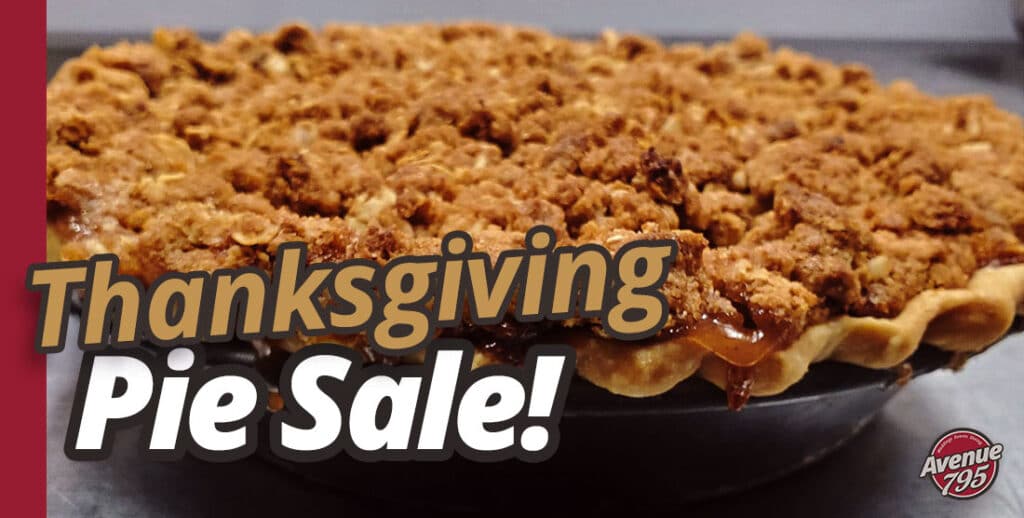 Thanksgiving Pie Fond du Lac
Order Pies for Thanksgiving!
Pie Sale Details:
$10 each, preordered, prepaid.
Pick up on Wednesday November 22nd – 10 a.m. until 2 p.m.
Pumpkin or Dutch Apple Pie are available
Call us at (920) 921-1290  or email: [email protected]
Last day to order is November 18, 2023
---
More Information
Order Delicious Thanksgiving Pies in Fond du Lac!
Thanksgiving is just around the corner, and what's Thanksgiving without a mouthwatering pie to complete your traditional feast? Whether you're a fan of the classic Pumpkin Pie or prefer the sweet and tart goodness of Dutch Apple Pie, we've got you covered. This year, make your Thanksgiving celebration even more special by indulging in traditional Thanksgiving pie that everyone loves.
Pies for Thanksgiving: A Sweet Tradition
Thanksgiving is all about coming together with loved ones, expressing gratitude, and sharing a hearty meal. One of the most cherished traditions of this holiday is enjoying a slice (or two) of pie. Pies have been a symbol of Thanksgiving for generations, and they hold a special place on the holiday table.
The Most Popular Thanksgiving Pies
When it comes to the most popular Thanksgiving pies, Pumpkin and Dutch Apple Pie take the spotlight. Pumpkin Pie, with its rich and creamy filling, flavored with a blend of spices, is a true Thanksgiving classic. On the other hand, Dutch Apple Pie, with its crispy, buttery crust and sweet apple filling, adds a delightful twist to the traditional Thanksgiving dessert lineup.
Order Pies for Thanksgiving Today!
Don't wait until the last minute to secure your Thanksgiving pies. We're offering Pumpkin and Dutch Apple Pies for just $10 each. To get your pie, you pre-order, pre-pay your pies will be ready for pickup on Wednesday, November 22nd. This way, you can focus on preparing the rest of your Thanksgiving feast and ensure you have the perfect dessert to satisfy everyone's sweet tooth!
Thanksgiving Pie Fond du Lac
If you're in the Fond du Lac area and looking for the best Thanksgiving pie recipes, look no further. Our delectable pies are made with love and care, ensuring a taste that will leave your family and guests asking for seconds.
So, why not make this Thanksgiving extra special by indulging in the top Thanksgiving pies? Order your Pumpkin or Dutch Apple Pie today and let the sweet aroma of freshly baked goodness fill your home on Thanksgiving Day. Give thanks with a slice of pie that will warm your heart and satisfy your cravings. Order now and experience the joy of Thanksgiving with our mouthwatering pies!
Order your pie now!
Call (920) 921-1290
[email protected]
or fill out our form:
Sorry, we couldn't find any posts. Please try a different search.