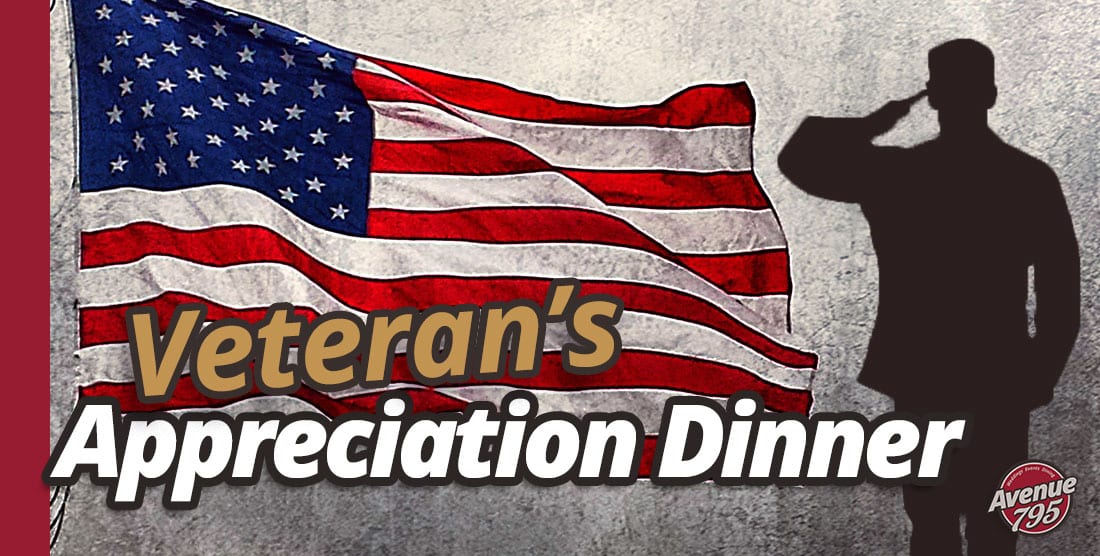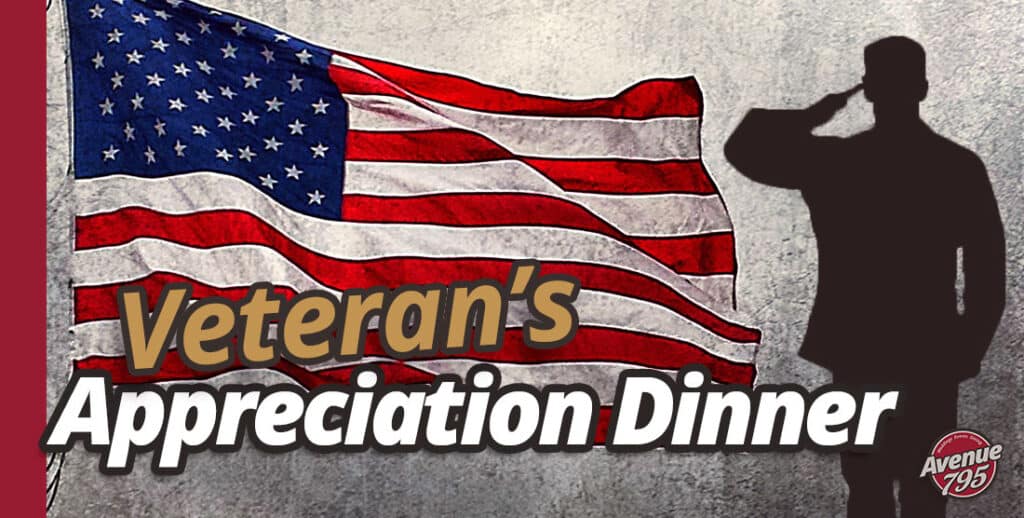 Veteran's Appreciation Dinner
This event has ended.
Event Details
When: November 9, 2023 – 4:30 P.M. Cocktails, 6:00 P.M. Dinner & guest speaker to follow
Where: Avenue 795: 795 Fond du Lac Avenue, Fond du Lac, WI 54935
Price: $22 General Public & FREE to ALL Veterans
Call 920-921-1290 for Reservations
Reservation by Nov 3 required
Sponsored by Knights of Columbus Assembly 1211
More about the Veteran's Appreciation Dinner
As we approach November, a time when our nation comes together to honor and show gratitude to those who have selflessly served in the armed forces, we are thrilled to announce our annual Veteran's Appreciation Dinner. On November 9, 2023, join us for an evening of camaraderie, great food, and heartfelt appreciation for our veterans.
A Night to Remember:
Save the date for this special occasion at our venue on November 9th. The evening begins with a 4:30 P.M. cocktail hour, followed by a delectable dinner at 6:00 P.M., and an inspiring guest speaker to follow.
Free Admission for Veterans:
To show our deep appreciation for their service and sacrifices, admission is FREE for all veterans. It's our small way of saying "thank you" for their unwavering dedication to our country.
Tickets for the General Public:
For those who are not veterans but want to join us in expressing their gratitude, tickets are available for $22.00. Your contribution will help us continue hosting events like this and supporting our veterans.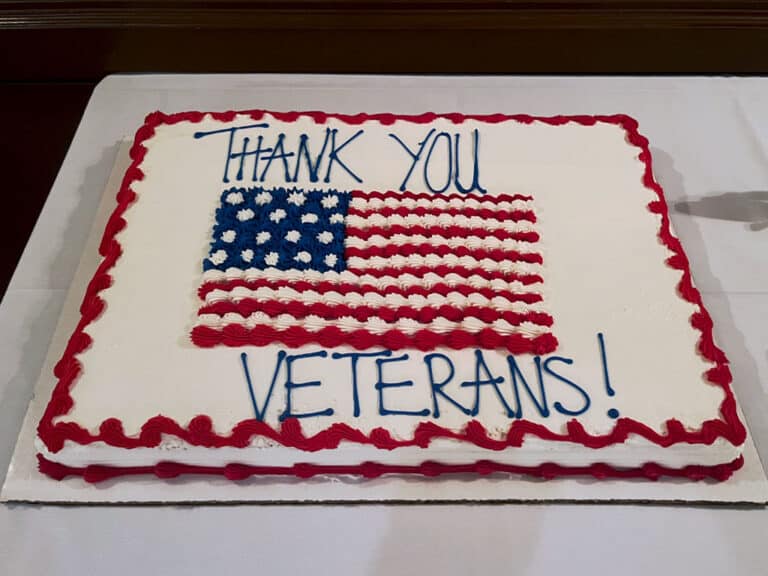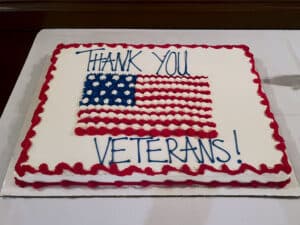 A Feast to Savor:
The menu for the evening promises to be a delectable spread that will satisfy every palate.
We will be serving:
Chicken
Mashed Potatoes
Beef Tips
Stuffing
Gravy
A selection of Vegetables
Rolls
Salad
Dessert
Coffee
Milk
With such an array of mouthwatering dishes, you can look forward to a delightful dining experience.
Reserve Your Spot:
To ensure that we have enough space and food for all our guests, we kindly request that you make reservations in advance. Please call 920-921-1290 to secure your spot at this heartwarming event.
A Grateful Community:
This event wouldn't be possible without the support of our community. We want to express our heartfelt gratitude to everyone who has come together to make this evening happen. It's a testament to the strong bonds that tie us all together.
Sorry, we couldn't find any posts. Please try a different search.