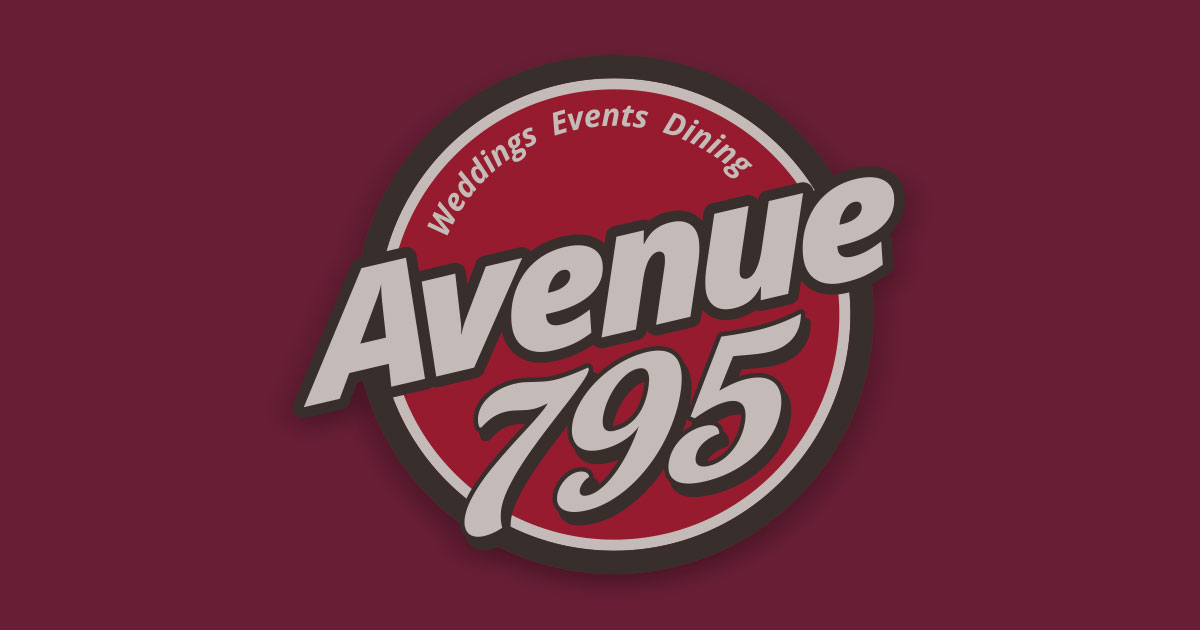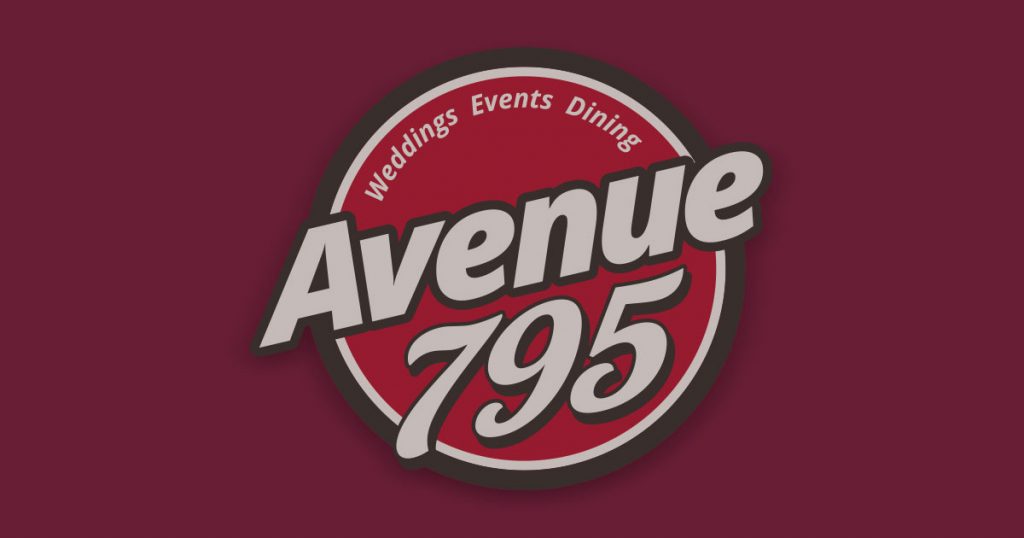 Why Has The Name Changed?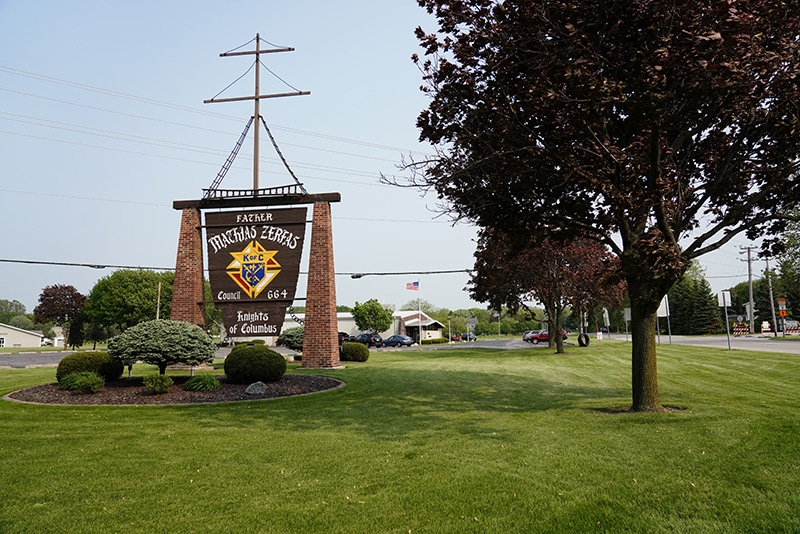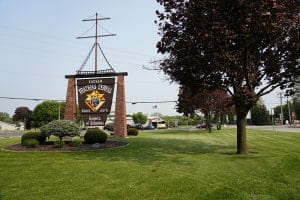 The Supreme Council Knights of Columbus in New Haven, Connecticut under its guidelines for the display of trademarks, talks about the use of the Knights of Columbus name and emblem which are legally registered trademarks of the organization. Knights of Columbus Councils cannot own buildings; therefore Corporations are formed for the purpose of owning the property and building. Corporations are not authorized to use the "Marks" of the Knights of Columbus.
Our Corporation known as the Fond du Lac Columbian Club, Inc. owns and operates the building and business. Corporations should avoid branding or marketing their facilities and business in a manner that would confuse or mislead the public into thinking that the local Knights of Columbus Council owns the Corporation property or its rental business.
With the reconstruction of the road and the removal of the Knights of Columbus sign, we felt this was an opportunity to rename and rebrand our facilities. The hall rental is open to the public for its use. The Avenue 795 hall can seat 300 guests and is ideal for wedding receptions, banquets, receptions, private parties and special events as we feature a large bar room, modern kitchen and an experienced staff. The facility also hosts a beautifully landscaped patio for an outdoor wedding. Avenue 795 is known for its Friday Night Fish Fry's. The dining room is open from 4:30 PM to 8:00 PM. We follow the Wisconsin Economic Development Corporation guidelines with social distancing in our bar and dining room to ensure a safe environment.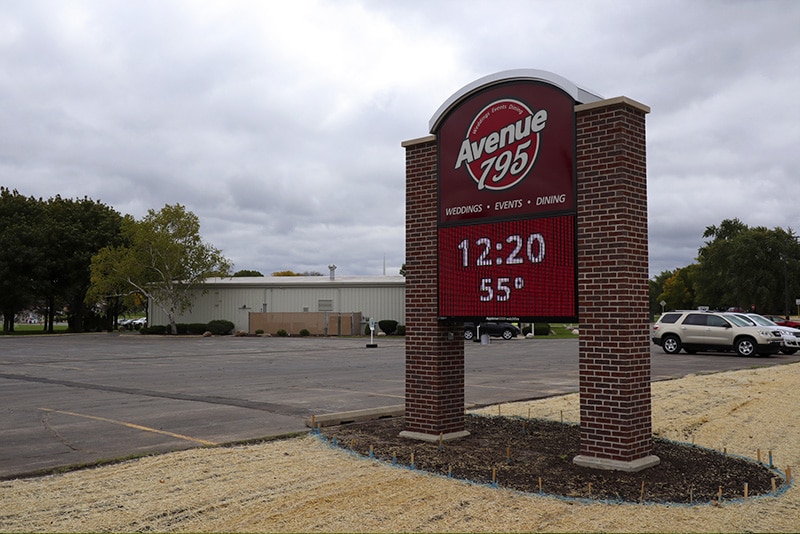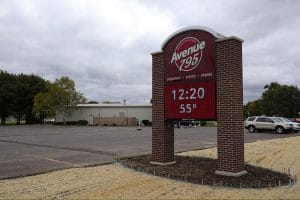 The name may have changed however; the service and quality of food will always remain the same along with the dedication of the Club Manager and the employees. We thank all of our customers who have been a part of our past as the KC Hall and look forward to seeing you again at AVENUE 795. Please contact our manager at AVENUE 795 to schedule your WEDDINGS, EVENTS & DINING experience with us in our beautiful facility.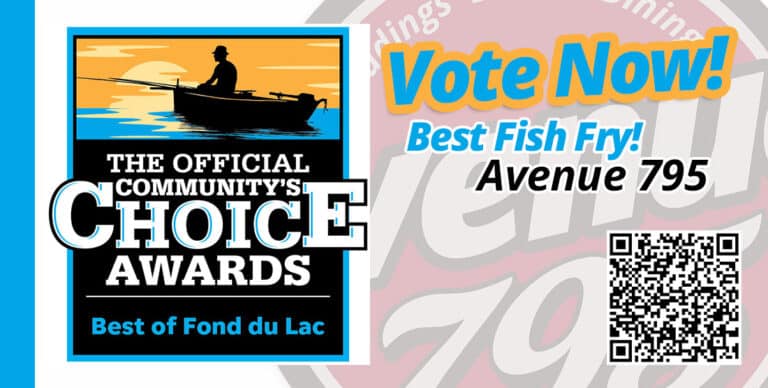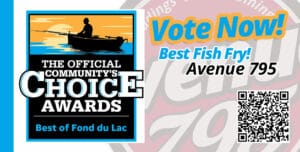 Avenue 795 appreciates your consideration for the Best of Fond du Lac contest. Vote in the Best of Fond du lac 2023 contest put on by the FdL Reporter. We are thrilled to announce that Avenue 795 has been nominated for the Best Fish Fry and Best Fried Chicken in the Best of Fond du Lac…